By Judd Larson and Mary Diner, Healthcare and Medical Device Track Co-chairs
June 30, 2022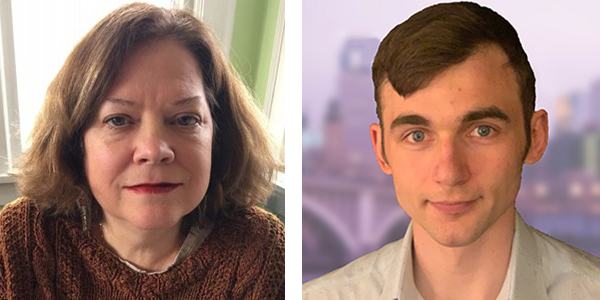 We're keeping our finger on the pulse of what the CISO Community is talking about.
With a specific eye to Identity, Access Management and Cloud specifically hot topics this year, we are designing an impactful Healthcare and Medical Device collection of cyber industry thought leaders who will address these and a full range of issues we are all facing. And, while many of us are seeing increases in our budgets to mitigate risks, we are also experiencing new requirement levels of cyber risk quantification.
This blog hits the inboxes of some pretty bright cybersecurity folks, but we've got a bet we are confident in making. We're willing to bet you that healthcare cybersecurity is the cybersecurity discipline that has the most buts, besides, howevers, and excepts with the highest stakes.
To give you a taste of what the Healthcare and Medical Device Track of the 12th Annual Cyber Security Summit will illuminate, perhaps you can think about it in this way…
> A device is needed to keep someone alive but it has to be secure from unintended manipulation except if the person is unable to use the device themselves.
> Patching systems is ok… besides when a clinician is treating a patient.
However, it is important to consider that Emergency Rooms are always potentially treating patients with critical health issues.
This challenging environment fosters some of the most innovative people and solutions and makes us particularly excited to give you a place to see how some of these challenges are being solved.
For the Healthcare and Medical Device Track at the 12th Annual Cybersecurity Summit, we have assembled a full day of robust content that will be sure to give you more than a few golden nuggets of knowledge you'll be able to put into action. It will feature expert practitioners from industry leaders like Optum, Maslon, Armis, Axonius, Medigate, Mayo Clinic and the FDA who will share lessons they've learned, and selected vendors to share some of the specialized expertise that solves real-world problems in the healthcare cybersecurity space.
To provide you with a glimpse of programming topics you'll experience: Frictionless and Secure Patient Care, Best Practices for Contracts, 3rd Party Supplier Risk and Changes Needed, Log4j Lessons Learned, Ransomware Readiness and Resilience, Approach to Segmenting Medical Devices, Clinician Perspective on Cyber Security, Pre-market Guidance and/or Threat Modeling and Translating G Speak to C Speak just to name a few!
Those who currently work in the space will certainly find value, but practitioners and leaders in other industries will surely find a new way to look at their problems.
We look forward to seeing you this fall in Minneapolis as we convene the global cyber security community in an industry leading conversation about the future of Healthcare and Medical Device and its intersection with today's most pressing cyber security threats and concerns.
Healthcare and Medical Device Track Co-chairs
Judd Larson and Mary Diner